"Polish-Russian Youth Exchange 2016" in numbers: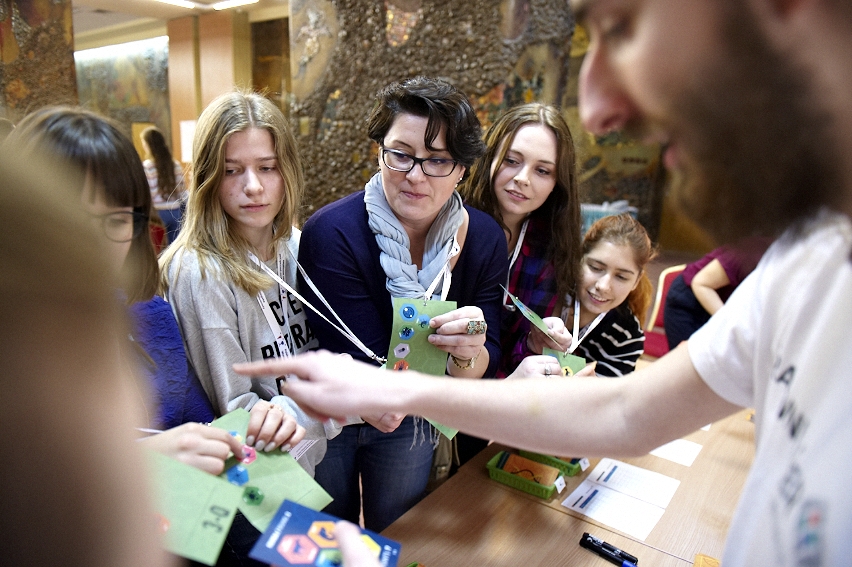 The Centre received a total number of 56 applications, of which 4

came after

the

deadline and

was left without consideration.
Applicants asked for founding in the amount of 3 670 917 zł.
52 requests were submitted to the Competition Committee for the consideration. On a meeting on 18 April 2015 they decided to finance 30 projects for a total amount of 1 712 420,61 zł.
After acquainting with the Committee's recommendation, Director of the Center granted 21 applicants.
The list of participants of "Polish-Russian Youth Exchange" in 2016:
Europejskia Fundacja Edukacji i Rozwoju
Miasto Poznań – Liceum Ogólnokształcące nr XI;
Powiat Wrocławski – Powiatowy Zespół Szkół nr 3 w Sobótce;
Stowarzyszenie IKE;
Stowarzyszenie Genius Loci – Duch Miejsca;
Stowarzyszenie Centrum Wolontariatu Beskidy;
Gmina Radziechowy-Wieprz – Gimnazjum w Wieprzu;
Miasto Kielce – Zespół Szkół Ekonomicznych im. M. Kopernika w Kielcach;
Powiat Olecki – Zespół Szkół Technicznych w Olecku;
Powiat Brodnicki;
Powiat Braniewski – Zespół Szkół Budowlanych w Braniewie;
Stowarzyszenie Współpracy Polska-Wschód – Opolski Oddział Wojewódzki;
Gmina Młynary – Zespół Szkół w Młynarach;
Piastun – Fundacja na Rzecz Dzieci i Młodzieży;
Stowarzyszenie "Kreatywna Szkoła";
Uniwersytet im. Mikołaja Kopernika w Toruniu;
Stowarzyszenie Rodziców i Nauczycieli na Rzecz Pomocy Dzieciom z Miejskiego Zespołu Szkół nr 5 w Gorlicach "Bliżej Dziecka";
Miasto Opole – Publiczne Gimnazjum nr 4 im. J. Kochanowskiego;
Miasto Tychy – Gimnazjum nr 4im. Kardynała S. Wyszyńskiego;
Gmina Sępopol;
Gmina Rozdrażew – Zespół Szkół Publicznych w Rozdrażewie.
Themes in 2016:
"Anthem, flag, emblem - the national symbols of Poland and Russi. Genesis tradition, meaning";
"The history of Poland and Russia in painting of the two countries";
"<< Life not only is to take. Life is not to remain idle. And in order to live you need to give yourself >>. What opportunities and possibilities does volunteering give us?";
"Nothing creates future like dreams. Let's play in a futurologist. The house and the city of the future - our visions";
"Catholicism and Orthodoxy - two confessions, one faith."