"Polish-Russian Youth Exchange 2015" in numbers: 
The Centre received a total number of 51 applications, of which 1

came after

the

deadline and

was left without consideration.
Applicants asked for founding in the amount of 3 936 143,38 PLN
And they assumed the exchange of 1312 children from Poland and Russia.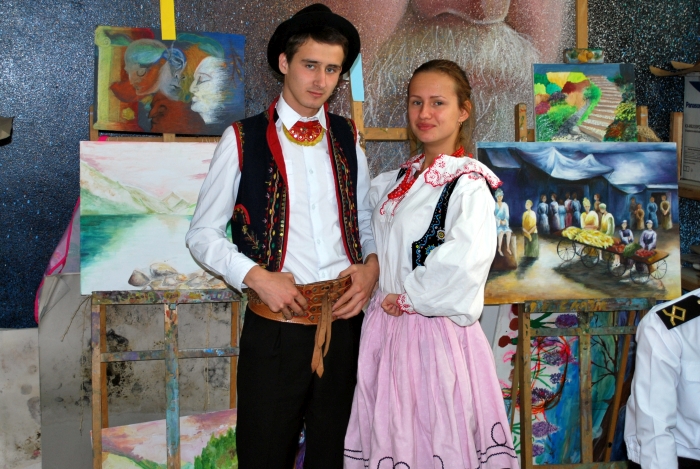 From the formal reasons 6 applications were left without consideration. Other 44 requests were submitted to the Competition Committee for the consideration. On a meeting on 8 April 2015 they decided to finance 30 projects for a total amount of 1 700 368,92 PLN.
After acquainting with the Committee's recommendation, Director of the Center granted 22 applicants in total amount of 1 257 937,47 PLN, which made possible to exchange of 550 children.
The list of participants of "Polish-Russian Youth Exchange" in 2015:
Ari Ari
Fundacja "Centrum Dialogu Kultur" im. Jakuba Kołasa
Fundacja HumanDoc
Piastun - Fundacja na Rzecz Dzieci i Młodzieży
Stowarzyszenie Genius Loci - Duch Miejsca
Gmina Latowicz -Zespół Szkół im. Rodzin Wyleżańskich w Wielgolesie
Zespół Szkół Ogólnokształcących nr 2 w Legnicy
Zespół Szkół w Mąchocicach Kapitulnych
Gimnazjum nr 19 w Gdańsku
Zespół Szkół Sportowych i Ogółnokształcących im. Janusza Kusocińskiego w Gdańsku
Centrum Kształcenia Zawodowego i Ustawicznego w Poznaniu
Gimnazjum nr 50 im. Lotnictwa Polskiego w Poznaniu
Małopolska Wojewódzka Komenda Ochotniczych Hufców Pracy
Zespół Szkół Budowlanych w Braniewie
Powiat Brodnicki - Zespół Szkół Zawodowych w Brodnicy
Słupskie Towarzystwo Kultury Teatralnej - Teatr Rondo
Stowarzyszenie "Integracja" w Suwałkach
Stowarzyszenie Centrum Wolontariatu "Beskidy" w Brzuśniku
Stowarzyszenie Rodziców i Nauczycieli na rzecz Pomocy Dzieciom z Miejskiego Zespołu Szkół Nr 5 w Gorlicach "Bliżej Dziecka"
Towarzystwo Miłośników Starożytności
Uniwersytet Warmińsko-Mazurski w Olsztynie
Uniwersytet Wrocławski
Themes in 2015:
Only one who is an adult and remain a child, is a man! (Erich Kästner) How much of childhood we keep in adulthood?
Young people in today's labor market - opportunities, challenges and concerns.
Poland and Russian baroque metamorphosis in art, literature, music and architecture.
End of World War II 70th Anniversary and its place in the historical memory of Poles and Russians.
Rock is rebellion? Legends of Polish and Russian music scene. Is their message is still valid?
New technologies and computerisation of society. Is technological progress consolidate the rapprochement of peoples?