Katyn Massacre
One of the most tragic consequences of the Soviet invasion of Poland in 1939. A lot of lies and myths have been spread about this Crime, though Poland has already accomplished a lot in the fight for the truth. Actions at both state and non-governmental levels can constitute an example for other countries striving to commemorate their tragic past.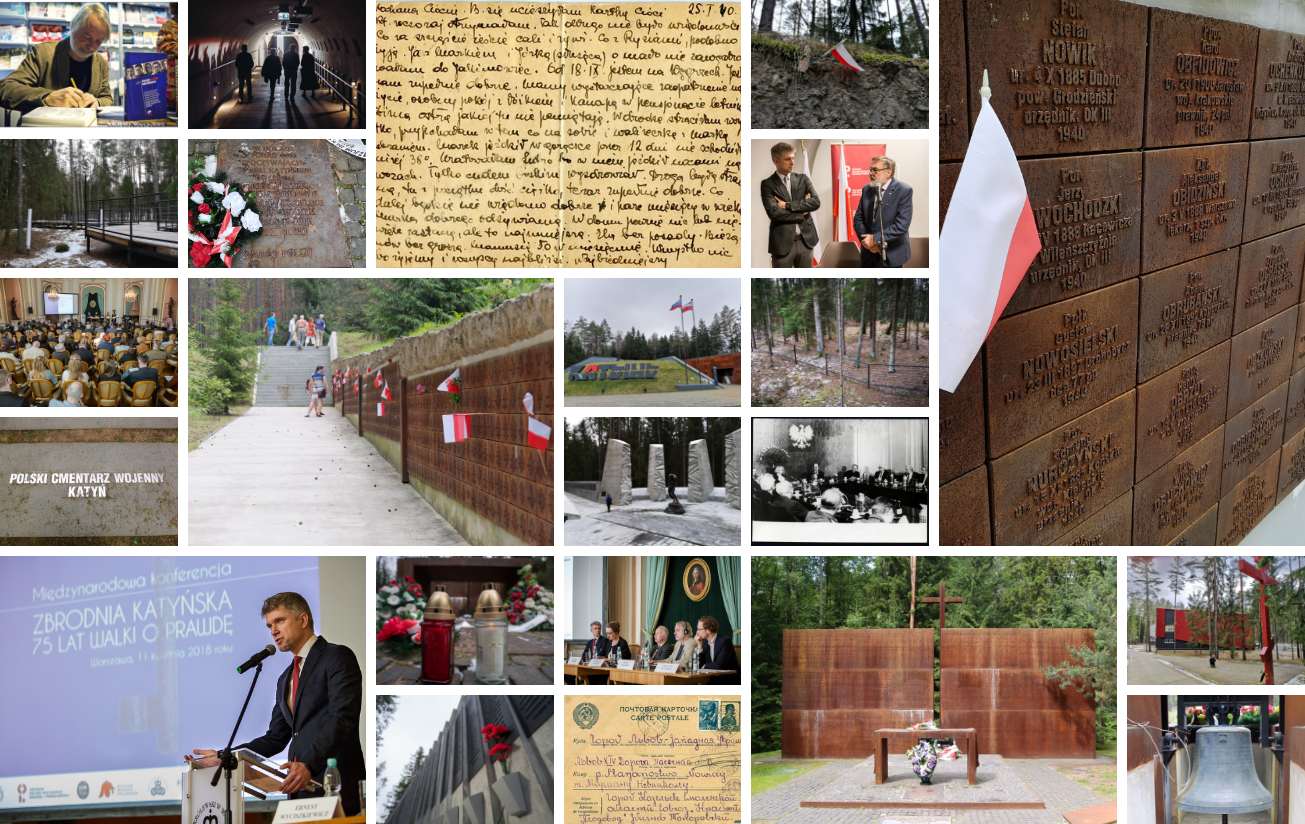 The Centre has been trying to create space for an honest dialogue between Poles and Russians. However, it requires, above all, a righteous dialogue about the past, a dialogue based on facts and historical knowledge, without which it is impossible to build a common future. That is why commemorating the Katyn Massacre and informing about it is one of the most important goals of the Centre.
Since the beginning of the Centre's existence, we have been inviting researchers and politicians to talk about Katyn, creating a space for discussion at international scientific conferences. Knowing how important it is to popularize knowledge about the Crime, we try to reach a wider audience with a more accessible message by organising open debates (more about the Katyn conferences and debates).
We conduct scientific research aimed at a full reconstruction of the so-called Belarusian Katyn list. The project "The fate of Poles under Soviet rule after September 17, 1939" aims at collecting all the available information on people who went missing in the north-eastern lands of the Second Polish Republic between September 17, 1939 and June 1940, who may have been victims of the Katyn Massacre (more about the project).
We publish scientific publications devoted to the Katyn Crime by both Polish and Russian researchers, as well as popular scientific publications that are supposed to offer an insight into the Katyn Crime (more about the publications).
We want to provide information about the Katyn Massacre to the widest possible audience both from Poland and abroad. That is the reason behind the creation of an interactive, trilingual portal Katyn Pro Memoria, the aim of which is to enable a closer look at the Polish War Cemetery in Katyn, the resting place of prisoners from Kozelsk. Through their fate, we want to show the truth about the Katyn Massacre (more about the portal).
#KatynProMemoria #KeyToDialogue #LightaCandleofRemembrance