We would like to thank you for the great interest in our "Polish-Russian Youth Exchange 2014" programme.
Polish-Russian Youth Exchange 2014 - in numbers:
We received 95 applications - including 3 received after the deadline
After formal verification 92 applications were

recommended for

admission to the Grant Committee

Applicants asked for founding in the amount of 7 169 317.64 zloty (therefore average 77 927.35 zł per project)
and they assumed the exchange of 2518 children from Poland and Russia.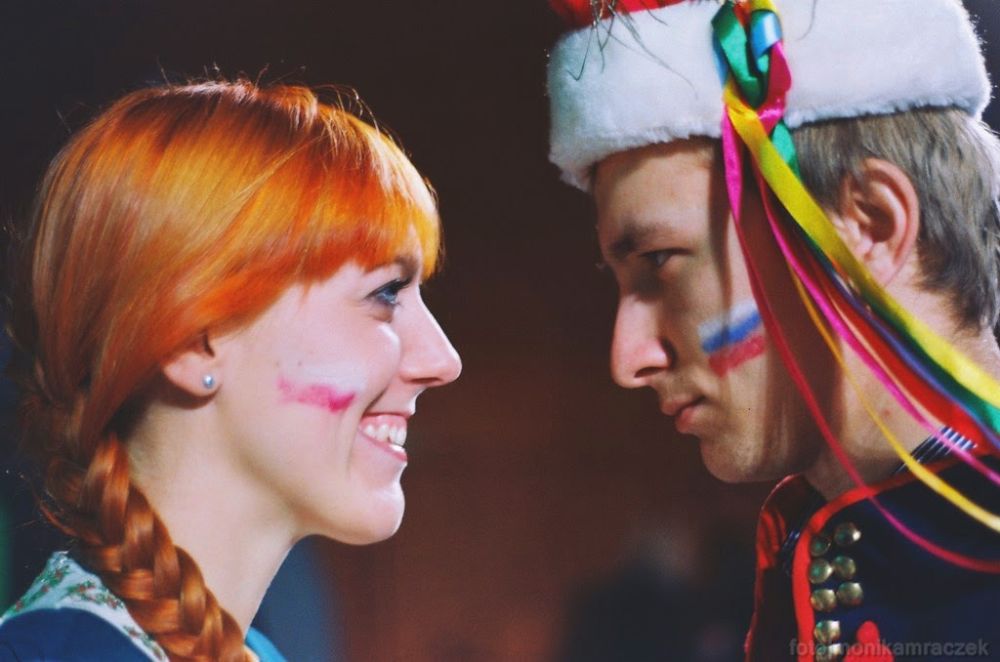 Because of formal defects 15 applications were declined. The remaining 77 applications were considered by the members of the Grant Committee and recommended 32 projects for a total amount of 1 673 248.64 zlotys (ranging from 31 to 70 000 347,50 PLN ).
After acquainting with the Committee's recommendation, Director of the Center granted 6 applicants in total amount of 306 347,50 zlotys, which made possible to exchange of 194 children.
Thank to additional funds from the Ministry of Culture and National Heritage we subsidised 21 projects for a total amount of approx. 1 000 000.
The exchange was attended by 600 young Poles and Russians.
Themes in 2014:
"The First World War. In the footsteps of our ancestors ";
"The old folk beliefs in fairy tales, legends and contemporary Polish literature and Russia";
"The unity of Europe for the Poles and the Russians. 25 years after the end of the Cold War ";
"Image neighbor in culture. Poles - the Russians: mutual perception ";
"Propaganda in the architecture of the examples of Polish and Russia";
"Nature Polish and Russian, and methods of protection".
The list of participants of "Polish-Russian Youth Exchange" in 2014:
Zespół Szkół im. J. Piłsudskiego w Garwolinie / Liceum Dierżawińskie w Pietrozawodzku
Zespół Szkół Ogólnokształcących nr 2 w Legnicy / Technikum Rolnicze w Miczurinskoje
Towarzystwo Miłośników Starożytności Wrocław / Sankt Petersburski Uniwersytet Państwowy
Gimnazjum nr 19 w Gdańsku / Szkoła nr 1 w Swietłogorsku
Gimnazjum im. Marszałka J. Piłsudskiego w Psarach / Szkoła-internat dla dzieci niewidomych i niedowidzących nr 1 im. Grota w Petersburgu
Zespół Szkół Sportowych i Ogólnokształcących im. J. Kusocińskiego w Gdańsku / Gimnazjum nr 40 w Kaliningradzie
Gmina Bartoszyce / Szkoła Średnia nr 2 w Kaliningradzie i Szkoła w Pieriesławskoje
Gimnazjum nr 50 im. Lotnictwa Polskiego w Poznaniu / Korpus Kadecki im. Feldmarszałka Kutuzowa w Smoleńsku
Zespół Szkół Budowlanych w Braniewie / Państwowa Zawodowa Szkoła Średnia w Swietłym
Fundacja Centrum Dialogu Kultur im. Jakuba Kołasa w Chełmnie / Kaliningradzka Społeczna Regionalna Organizacja Dzieci i Młodzieży"Artbiuro 39"
Towarzystwo Kultury Teatralnej Oddział Terenowy w Słupsku / Młodzieżowy Teatr Panowa w Archangielsku
Stowarzyszenie Genius Loci – Duch Miejscа Ruda Śląska / Krasnojarska Pozarządowa Regio- nalna Organizacja Młodzieżowa INTERRA
Powiat Bełchatowski / Średnia Szkoła Ogólnokształcąca nr 7 w Kaliningradzie
Piastun – Fundacja na rzecz Dzieci i Młodzieży Opole / Gimnazjum nr 3 w Jarosławiu
Stowarzyszenie na Rzecz Wspierania Edukacji Młodzieży"Inicjatywa"w Ełku / Szkoła Przyszłości w Bolszom Isakowie
Gimnazjum nr 4 im. Kardynała S. Wyszyńskiego w Tychach / Państwowa Szkoła Ogólnokształcąca z internatem dla osób niewidomych nr 1 w Moskwie
Poznańskie Centrum Edukacji Ustawicznej i Praktycznej / Technikum Technologiczne w Ka- liningradzie
Uniwersytet Artystyczny w Poznaniu / Instytut im. Surikowa w Moskwie
Miasto Gorlice / Artystyczna Szkoła dla Dzieci im. D. Bortniańskiego w Petersburgu
Stowarzyszenie Centrum Wolontariatu Beskidy w Brzuśniku / Gimnazjum nr 2 w Nowosybirsku
Uniwersytet Wrocławski / Uniwersytet Państwowy w Sankt Petersburgu