The pilot edition of the Polish-Russian Youth Exchange was organised in 2012 and we subsidised 17 applicants for a total amount of 900 000 PLN.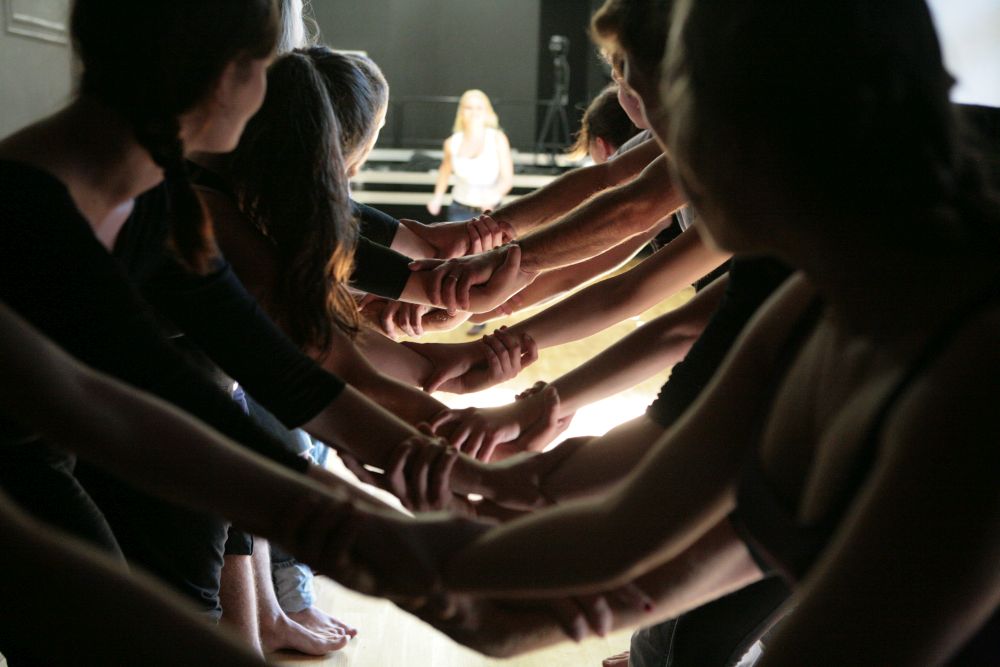 Polish-Russian Youth Exchange 2012 in numbers:
We received 75 applications,
Applicants asked for founding in the amount of ca. 5 mln PLN and they assumed the exchange of 2000 children from Poland and Russia,
Grant Committee recommended 20 project
After acquainting with the Committee's recommendation, Director of the Center granted 18 applicants for a total amount of 900 000 PLN.
We signed 17 contracts (one applicant resigned because of the withdrawal of Russian partner). The largest group among the winning applicants were schools and associations - six, then universities - four one foundation. The geographical location of the Russian partners is as follows: Kaliningrad Region: five partners, central Russia (Moscow, Smolensk, Yaroslavl) - five partners, St. Petersburg - four partners, Karelia - one partner, Krasnoyarsk Krai - one partner, Arkhangelsk Oblast - one partner.
The exchange was attended by 550 young Poles and Russian
Themes in 2012:
Napoleonic Europe in the eyes of Poles and Russians;
Poles in Russia, the Russians in Poland - exiles, explorers, builders, soldiers, creators, emmigrants;
Europe in Polish and Russian literature;
Architecture in Poland and Russia in the second half of the 19th century - inspirations, influences, impacts, similarities and differences;
Cross-border historical and cultural trails in the area of local border traffic.
The list of participants of Polish-Russian Youth Exchange 2012:
Wyższa Szkoła Finansów i Zarządzania w Białymstoku /Moskiewski Uniwersytet im. S. Witte, Włodzimierski Instytut Biznesu,Moskiewski Instytut Energetyczny
Powiatowy Zespół Szkół nr 3 w Sobótce/ Średnia Szkoła Ogólnokształcąca w Donskoje
Uniwersytet Wrocławski/ Bałtycki Uniwersytet Federalny im. E. Kanta w Kaliningradzie
Publiczne Gimnazjum nr 4 im. J. Kocha-nowskiego w Opolu/ Zespół Szkół nr 1441 w Moskwie
Piastun – Fundacja na Rzecz Dzieci i Młodzieży/ Gimnazjum nr 3 w Jarosławiu
Gimnazjum nr 5 z Oddziałami Integracyjnymi im R. Schumana w Myszkowie/ Szkoła nr 594 w Petersburgu
Stowarzyszenie "Edukacja-Młodzież" w Pleszewie/ Rosyjski Związek Młodzieży
Stowarzyszenie "Sztuka i Środowisko" w Olsztynie / Technikum Artystyczno-Przemysłowe w Kaliningradzie
VI LO im. S. Czarnieckiego w Szczecinie/Szkoła nr 216 w Petersburgu
Gimnazjum nr 50 im. Lotnictwa Polskiego w Poznaniu/ Szkoła Korpusu Kadetów w Smoleńsku
Uniwersytet Pedagogiczny im. KEN w Krakowie/ Państwowy Uniwersytet w Pietrozawodsku
Stowarzyszenie Genius Loci - Duch Miejsca/ Krasnojarska Regionalna Organizacja Młodzieżowa
Projekt Tarnów/ Administracja Miasta Kotłas, Polonia Kotłasu, Kulturalno-Oświatowe Towarzystwo w Kotłasie
Federacja Stowarzyszeń Naukowo-Technicznych NOT, Rada Regionu Zachodniopomorskiego w Szczecinie/ Państwowy Uniwersytet Politechniczny w Petersburgu, Państwowy Uniwersytet Komunikacyjny w Petersburgu
Zespół Szkół w Opalenicy/ Gimnazjum nr 40 w Kaliningradzie
Fundacja Instytut Artes Liberales"/ Centrum Badań Społeczno-Politycznych "Russkaja Bałtika", Bałtycki Uniwersytet Federalny im. I. Kanta w Kaliningradzie
Stowarzyszenie Teatralna Chata/ Studio Teatralne M-art. Teatr Dożdiej