A press conference dedicated to the 80th anniversary of the Polish Operation of the NKVD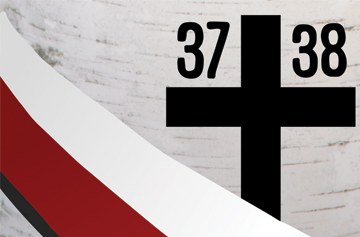 Eighty years ago, under the order № 00485, signed by Nikolai Yezhov (People's Commissar for Internal Affairs of the Soviet Union) on August 11, 1937, on charges of alleged espionage for Poland and affiliation to the Polish Military Organization, began the Polish Operation of the NKVD. The anti-Polish operation carried out by the NKVD in the years 1937-1938 was distinguishing in the matters of scale and cruelty. It was the largest of "national operations" carried out during the Great Terror – almost every second murdered person was the victim of the Polish Operation. Despite the enormous scale of the crime, the Polish Operation of the NKVD has not existed in collective memory to this day. This issue was never a theme in literature, film, theater, music, etc. There is no information about the crime in the educational curriculum, and the scientific literature of the subject is, concerning the scale of the "purge", negligible.
The following guests took part in the press conference: Dr Jarosław Szarek – the president of the Institute of National Remembrance (further – IPN), dr Łukasz Adamski – deputy director of the Centre for Polish-Russian Dialogue and Understanding, Andrzej Pozorski – the director of the Central Commission for the Prosecution of Crimes against the Polish Nation and the deputy of the general prosecutor, Jan Ruman – editor-in-chief of the IPN Bulletin, Dr. Maciej Wyrwa from the Centre for Polish-Russian Dialogue and Understanding and Sergiusz Kazimierczuk from the National Education Office of the IPN. On the press conference, we presented the previous activities undertaken by the Centre and IPN, aiming to restore a proper place of this crime in consciousness and social memory.
An educational portal www.operacja-polska.pl was created thanks to the efforts of both institutions, there we can find information about the NKVD's Polish Operation, learn about the manner in which the crime was conducted, as well as the places of executions and burials of the victims.
In addition, the Centre has created a database of victims of the anti-Polish terror, www.ofiaryterroru.pl. The database is primarily a source for the living family members and relatives of the victims, and the information collected can be helpful in conducting genealogy searches.
We invite you to visit the websites.
fot. Andrzej Gałązka